National Autism Coordinator
The Autism Cares Act of 2014 requires that the Secretary of Health and Human Services (HHS) designate a National Autism Coordinator to oversee, in consultation with the Secretaries of Defense and Education, national ASD research, service, and support activities, and prevent unnecessary duplication of effort.
Dr. Thomas Novotny was designated National Autism Coordinator in April 2016; Dr. Susan Daniels served as Acting National Autism Coordinator from August 2017 to March 2018; Dr. Ann Wagner (NIMH/NIH) served as National Autism Coordinator from March 2018 to June 2021. On July 1, 2021, Dr. Daniels was designated as the Acting National Autism Coordinator.
Staff Biographies
Susan Daniels, Ph.D.
Director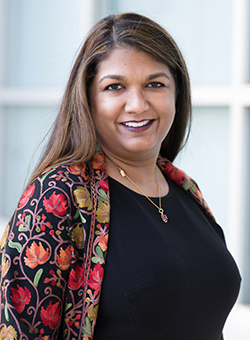 In 2021, Dr. Daniels was designated as the Acting National Autism Coordinator (NAC), a role created by Congress to facilitate coordination and implementation of autism activities across federal agencies, taking into account the IACC Strategic Plan for Autism Spectrum Disorder. Dr. Daniels is also the Director of the Office of Autism Research Coordination (OARC) at the National Institute of Mental Health and the Executive Secretary of the Interagency Autism Coordinating Committee (IACC), a federal advisory committee created by Congress to coordinate federal activities and provide advice to the Secretary of Health and Human Services on issues related to autism spectrum disorder (ASD). In her role with the OARC and IACC, Dr. Daniels oversees the strategic planning, policy, communications, and operations for the committee and serves as a liaison with external agencies and advisory committees. She has been working in this capacity since 2008. Prior to working at NIMH, Dr. Daniels worked in policy and program management related to neurodegenerative diseases and infectious diseases at two other NIH institutes, National Institute of Neurological Disorders and Stroke (NINDS) and the National Institute of Allergy and Infectious Diseases (NIAID). Before coming to NIH, Dr. Daniels was a Christine Mirzayan Science and Technology Policy Fellow and consultant at the National Academy of Sciences. She received her Ph.D. in molecular and cell biology from Brandeis University, where she conducted research on the function of the sensory nervous system.
Steven Isaacson, B.A.
Policy Analyst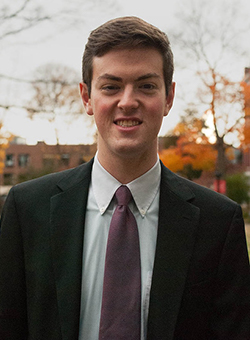 Mr. Isaacson is a Policy Analyst supporting the Acting National Autism Coordinator. Prior to joining NIMH, Mr. Isaacson was an Employment Training Specialist with Kennedy Krieger Institute, and a Men's Group Instructor at the Hussman Center for Adults with Autism engaging with autistic adults and transition-aged youth to build social, communication, and employment readiness skills. Mr. Isaacson is currently pursuing his Master's degree in Social Work at the University of Maryland, Baltimore. He received the Award for Excellence in Autism Studies in the Post-Baccalaureate program at Towson University. He also received a B.A. in Political Science and the Joe de Rivera Peace Prize from Clark University in Worcester, MA.
Luis Valdez-Lopez, M.P.H.
Health Science Policy Analyst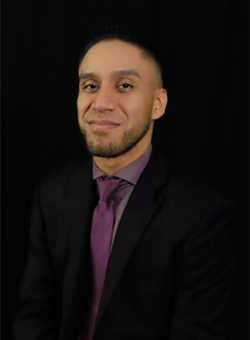 Mr. Valdez is a Health Science Policy Analyst supporting the Acting National Autism Coordinator. Prior to joining NIH, Mr. Valdez worked for the Association of University Centers on Disabilities (AUCD)'s Maternal and Child Health technical assistance team and UCEDD Resource Center, providing technical assistance to the network of 52 Leadership Education in Neurodevelopmental Disabilities (LEND) programs and 67 University Centers for Excellence in Developmental Disabilities (UCEDDs). Mr. Valdez also recently completed a fellowship with the Vermont LEND Program as a Public Health Fellow. Mr. Valdez holds a bachelor's degree in Kinesiology from the University of Maryland, College Park and a Master's of Public Health with a concentration in Global Health from the George Washington University's Milken Institute School of Public Health.
Back to Top