IACC Working Group on Housing
Biographies
Chair
Alison Tepper Singer, M.B.A.
Parent/Family Member and Founder and President, Autism Science Foundation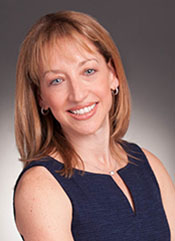 Ms. Alison Singer has served as a public member on the IACC since 2007. Ms. Singer is Founder and President of the Autism Science Foundation, a non -profit organization launched in April 2009 to support autism research. The Autism Science Foundation supports autism research by providing funding and other assistance to scientists and organizations conducting, facilitating, publicizing and disseminating autism research. Ms. Singer is the mother of an adult child with autism and legal guardian of her adult brother with autism. From 2005-2009 she served as Executive Vice President and a Member of the Board of Directors at Autism Speaks. Ms. Singer also currently serves as Chair of the Associates Committee of the Seaver Autism Center at Mount Sinai School of Medicine, and on the external advisory boards of the Yale Child Study Center, the Marcus Autism Center at Emory University, and the CDC's Center for Birth Defects and Developmental Disabilities. She chairs the public relations committee for the International Society for Autism Research (INSAR) and serves as a member of the program committee for the International Meeting for Autism Research (IMFAR). Ms. Singer graduated magna cum laude from Yale University with a B.A. in Economics and has an M.B.A. from Harvard Business School.
IACC and Federal Agency Members
Samantha Crane, J.D.
Legal Director and Director of Public Policy, Autistic Self Advocacy Network (ASAN)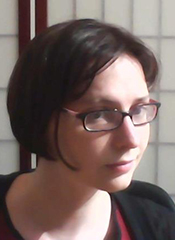 Samantha Crane, J.D. joined the IACC as a public member in 2015. Ms. Crane is Director of Public Policy at ASAN's national office and an autism self-advocate. She previously served as staff attorney at the Bazelon Center of Mental Health Law, focusing on enforcing the right to community integration as established by the Supreme Court in Olmstead v. L.C., and as an associate at the litigation firm Quinn Emanuel Urquhart, & Sullivan, L.L.P., where she focused on patent and securities litigation. From 2009 to 2010, Ms. Crane served as law clerk to the Honorable Judge William H. Yohn at the U.S. District Court for the Eastern District of Pennsylvania. Ms. Crane holds a B.A. from Swarthmore College, with high honors, in Psychology. She graduated magna cum laude in June 2009 from Harvard Law School, where she was Senior Content Editor for the Journal of Law and Gender. During law school she interned at the Civil Rights Division of the U.S. Department of Justice, where she worked in the Disability Rights Section. She also interned at the American Bar Association's Commission on Mental and Physical Disability, the Disability Law Center of Massachusetts and Harvard Law School's clinical programs in special education and in disability and estate planning.
Daniel Davis
Health Policy Analyst, Office of Policy Analysis and Development, Center for Policy and Evaluation, Administration for Community Living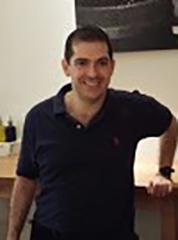 Mr. Daniel Davis works as a Health Policy Analyst with the Center for Policy and Evaluation, Office of Policy Analysis and Development within the Administration for Community Living. Mr. Davis focuses on a range of issues including ensuring accessibility and cultural competency of health care services for people with disabilities, coordinating housing with Long Term Services and Supports, promoting employment of persons with disabilities in the federal workforce, Section 508 compliance and access to health information technology, as well as expanding the availability and improving the quality of home and community based services (HCBS) for persons with disabilities. Before joining HHS, Mr. Davis worked as a Professional Staff Member for the House Committee on Energy and Commerce's Subcommittee on Oversight and Investigations, as well as the Committee on Oversight and Government Reform from 2007 to 2009.
Melissa L. Harris
Acting Deputy Director, Disabled and Elderly Health Programs Group, Center for Medicaid and CHIP Services, Centers for Medicare and Medicaid Services (CMS)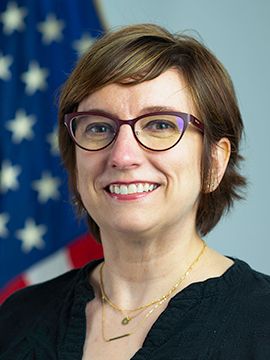 Melissa Harris joined the IACC as a Federal member in 2015. Ms. Harris currently serves as the Acting Deputy Director of the Disabled and Elderly Health Programs Group (DEHPG) at CMS. Prior to this, she led the Division of Benefits and Coverage (formerly the Division of Coverage and Integration), overseeing the implementation of the Medicaid state plan benefit structure. In this position she also provided policy and operational guidance on the Alternative Benefit Plan coverage authority for the Medicaid expansion population. Ms. Harris has also been a Technical Director for the Disabled and Elderly Health Programs Groups, Division of Coverage & Integration (DCI). In this role she, provided leadership to DCI on policy-setting for the following Medicaid topics: targeted case management, rehabilitative services, adult day health care, inpatient psychiatric services for individuals under age 21, home health, institutions of mental diseases, school-based services, hospice benefit, and private duty nursing. In addition to other responsibilities, she co-chaired a cross-cutting team within CMS to implement Affordable Care Act provision 2703 – State Plan Option to Provide Health Homes to Enrollees with Chronic Conditions. Ms. Harris has also previously served as a Health Insurance Specialist for the Disabled and Elderly Health Program Group. Ms. Harris has a Certified Public Accountant License and is a graduate of Salisbury State University.
Veronica Helms Garrison, M.P.H.
Social Scientist, Office of the Director, Office of Lead Hazard Control and Healthy Homes, U.S. Department of Housing and Urban Development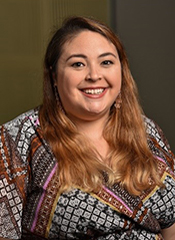 Mrs. Veronica Helms Garrison is a Social Scientist at the U.S. Department of Housing and Urban Development (HUD). Her work focuses on health and housing initiatives, which aligns with her interest in the intersection of maternal and child health, housing assistance programs, and neighborhoods. Her research focuses on quantifying the health characteristics of HUD-assisted children, youth, and families. Prior to joining HUD, Mrs. Garrison was a Program Manager for Children and Youth with Special Health Care Needs at the Association of Maternal and Child Health Programs. In addition to her role at HUD, Mrs. Garrison is a part-time doctoral student in the Health Equity and Social Justice concentration at the Johns Hopkins Bloomberg School of Public Health. She was also a 2014-2016 Presidential Management Fellow and is a current Bloomberg Fellow with the American Health Initiative, a program that seeks to tackle critical, 21st century challenges to public health in the United States.
Kevin Pelphrey, Ph.D.
Harrison-Wood Jefferson Scholars Foundation Professor of Neurology & Professor, Curry School of Education, University of Virginia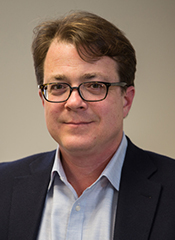 Dr. Kevin Pelphrey joined the IACC as a public member in 2015. As a neuroscientist, his research investigates the brain basis of autism and related neurodevelopmental disorders. The goal of his research is to understand the causes of autism to help get the right treatment to the right individual at the right time. Dr. Pelphrey is also the Principal Investigator of the NIH Autism Center for Excellence—Multimodal Developmental Neurogenetics of Females with Autism network that spans the University of Virginia (the lead site), George Washington University, Children's National Health System, Yale, UCLA, University of Southern California, University of Denver, University of Washington, and Seattle Children's Research Institute. His contributions to the field have been recognized by receipt of a NIH Scientist Career Development Award from the National Institutes of Health, a John Merck Scholars Award, the Microsoft Corporation's Breakthrough Award and the American Psychological Association's Boyd McCandless Award for distinguished early career theoretical contributions to Developmental Psychology. Dr. Pelphrey is the father of five children, including a daughter and a son on the autism spectrum.
Scott Robertson, Ph.D.
Policy Advisor, Youth Policy Team, Office of Disability Employment Policy, U.S. Department of Labor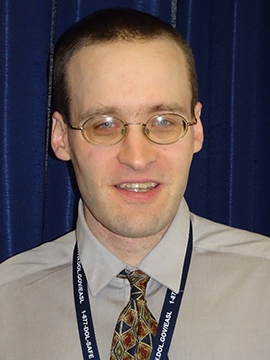 Dr. Scott Michael Robertson, an autistic adult, works as policy advisor on the Youth Policy Team at the U.S. Department of Labor's Office of Disability Employment Policy. He previously worked as a Joseph P. Kennedy, Jr. Fellow for Senator Tom Harkin in the U.S. Senate Committee on Health, Education, Labor, and Pensions. Dr. Robertson has also served as a Public Member of the federal Interagency Autism Coordinating Committee and a Council Member on the Pennsylvania Developmental Disabilities Council. In 2006, he co-founded the Autistic Self Advocacy Network (ASAN) as a national 501(c)(3) nonprofit organization, and then served as the Founding Vice President. Dr. Robertson completed his Ph.D. in information sciences and technology at Penn State University after investigating cyber- and face-to-face bullying of autistic youth for his dissertation study.
Emily Rosenoff
Acting Director, Division of Long-Term Care Policy, Office of the Assistant Secretary for Planning and Evaluation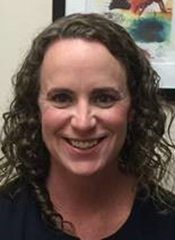 Ms. Emily Rosenoff is with the U.S. Department of Health and Human Services (HHS) in the Office of the Assistant Secretary for Planning and Evaluation (ASPE). She is the acting director for the Division of Long-Term Care Policy in the Office of Disability, Aging and Long-Term Care Policy. Her portfolio includes a focus on the intersection of housing and health, and community-based settings. This includes homelessness, housing with services for older adults, assisted living policy, and Medicaid home and community-based services (HCBS) policy. Ms. Rosenoff has also worked at the Organization for Economic Cooperation and Development (OECD), the Senate Committee on Veterans' Affairs and the University of California, San Francisco's (UCSF). Ms. Rosenoff received a Master's in Public Affairs from Princeton's Woodrow Wilson School, and her bachelor's degree in Molecular and Cell Biology from UC Berkeley.
Debra Tidwell-Peters
Social Insurance Specialist, Office of Research, Demonstration and Employment Support, Social Security Administration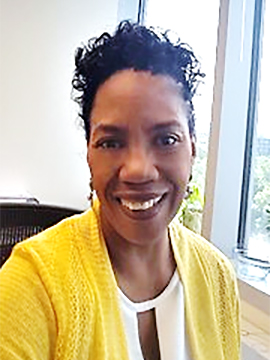 Ms. Debra Tidwell-Peters is a Social Insurance Specialist in the Office of Research, Demonstration and Employment Support, Office of Research and Demonstration at the Social Security Administration (SSA). Debra received her BA from De Paul University and her MA in Organizational Development from The George Washington University. Debra began her career at SSA as a Staff Assistant to the Deputy Commissioner for Policy. She has held various administrative and managerial positions, including as the Deputy Director of the Office of Vocational Resources Development (OVRD), Designated Federal Officer for the Occupational Information Development Advisory Panel and the Ticket to Work and Work Incentives Advisory Panel. She also served as the Director for SSA's Disability Research Consortium. Debra is an experienced Contracting Officer's Technical Representative for various grants and contracts and is currently a member our National Beneficiary Survey and Disability Analysis File project teams.
External Participants
Max Barrows
Outreach Director, Green Mountain Self-Advocates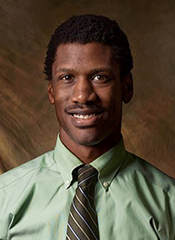 Mr. Max Barrows is Outreach Director for Green Mountain Self-Advocates (GMSA), a position he has held since 2007. He mentors youth and adults with developmental disabilities to speak up for themselves and become leaders. GMSA is a lead partner of the Self-Advocacy Resource and Technical Assistance Center (SARTAC). Mr. Barrows leads SARTAC's technical assistance team in supporting local and state self-advocacy organizations across the nation. He connects with people on all levels advocating for true-inclusion of people with developmental disabilities. In his work, he advances the message that when you meet an individual with a disability, presume competence. He received a White House Champions of Change award for this work in 2015 and Champion of Equal Opportunity award from the NACDD in 2019. Mr. Barrows is an accomplished self-advocate from Vermont who served as a board member for Self-Advocates Becoming Empowered from 2008 to 2016.
Jill Escher, J.D., M.A.
Claradon Properties, LLC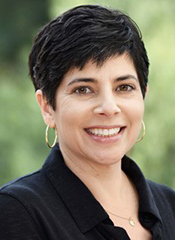 Ms. Jill Escher is a real estate investor who specializes in providing extremely low-income community-based housing to adults with developmental disabilities, mostly autism. She also serves as president of Autism Society San Francisco Bay Area and president of the National Council on Severe Autism. She is also an active autism philanthropist who helps fund educational, recreational, and day programs for children and adults on the spectrum. Through the Escher Fund for Autism, she funds innovative autism research in the fields of heritable mutagenesis and epigenomics. She often presents at scientific conferences and was recently elected to serve on the governing council of the Environmental Mutagenesis and Genomics Society. She is the mother of two children with nonverbal autism. Ms. Escher attended Stanford University and earned her J.D. and M.A. from the University of California, Berkeley.
Lori Ireland, M.B.A.
President, Ireland Family Foundation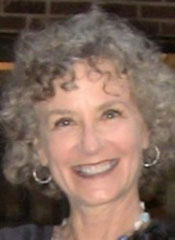 Ms. Lori Ireland is President of the Ireland Family Foundation, a non-profit whose mission is to support autism research and direct services for adults. She is also a founding board member of Extraordinary Ventures, which creates and nurtures self-sustaining businesses that hire people with developmental disabilities, and Vice Chair of the Autism Society's Board of Directors. Previously Ms. Ireland was vice president of Capital Research Company, president of The Arc of Orange County, and the local affiliate of the Autism Society of North Carolina. Ms. Ireland earned an M.B.A. from the University of California, Berkeley.
Ben Kaufman, M.S.W.
Senior Manager, MCH Technical Assistance, Association of University Centers on Disabilities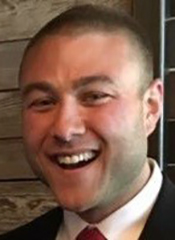 Mr. Ben Kaufman is a Senior Manager who oversees AUCD's cooperative agreement with the federal Maternal and Child Health Bureau to provide comprehensive support to the Leadership Education in Neurodevelopmental and Related Disabilities (LEND) national network and Developmental Behavioral Pediatrics (DBP) training programs. He is responsible for the design and delivery of individualized, targeted, and universal technical assistance to ensure that curricula are relevant to current and projected workforce needs across disciplines. Mr. Kaufman previously worked at the Organization for Autism Research, where he was the Director of Programs and Community Outreach. He earned an M.S.W in management and community organizing from the University of Maryland School of Social Work. He holds a B.A. in Sociology from the University of Michigan and has a younger brother with developmental disabilities.
Kim Musheno
Vice President of Public Policy, Autism Society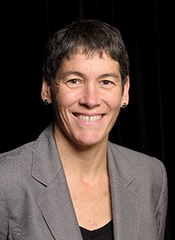 Ms. Kim Musheno is the Vice President of Public Policy for the Autism Society. She has over 20 years of experience working in Washington on disability policy. She is the immediate past chair of the Consortium for Citizens with Disabilities (CCD), the nation's largest national coalition of more than 100 national disability organizations. Ms. Musheno also co-chairs the CCD Autism and Education Task Forces and serves on the board for the Collaboration to Promote Self-determination, a coalition working primarily on transition to employment and postsecondary education for people with disabilities. Ms. Musheno previously worked for 16 years as Director of Public Policy for the Association of University Centers on Disabilities. Prior to working at AUCD, she was a communications specialist at The Arc of the United States Governmental Affairs Office and research assistant at the National Association of Councils on Developmental Disabilities (NACDD). During her over 20 years working in the field of disability policy, Ms. Musheno has monitored or worked on nearly every major piece of legislation that affects people with developmental disabilities and their families, including the Developmental Disabilities Act, the Individuals with Disabilities Education Act, Rehabilitation Act, Americans with Disabilities Act, the Work Incentives Improvement Act, Combating Autism Act (now Autism CARES), and the Patient Protection and Affordable Care Act. Ms. Musheno earned a B.A. from the University of Wisconsin-Madison in political science and German.
Desiree Kameka, M.T.S.
Director of Community Education & Advocacy, Madison House Autism Foundation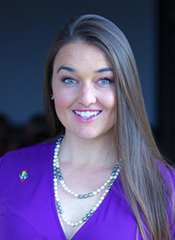 For the last decade, Ms. Desiree Kameka's work for Madison House Autism Foundation has focused on researching housing solutions, advocating on issues of autism in adulthood, and presenting her findings at local and national gatherings. She has visited over 100 residential opportunities and social enterprises across the United States and abroad, highlighting their unique victories and learning curves while sharing stories of individuals on the spectrum or who have other developmental disabilities. Her passion is supporting autistic and other neurodiverse adults and their families to create a future that is full of promise and one that is life affirming. Ms. Kameka has a Masters in Theological Studies with a cross section of Theology and Disability from Wesley Theological Seminary and she attended, University of Miami with a B.A. in Psychology.
Arun Karpur, M.D., M.P.H.
Director, Data Science and Evaluation Research, Autism Speaks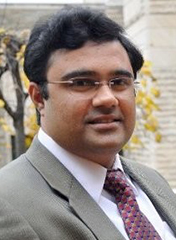 Dr. Arun Karpur is the Director for Data Science and Evaluation Research at Autism Speaks. Dr. Karpur is leading efforts on utilizing existing data sets, electronic health and insurance claims data to advocate for health equity and improved quality of care for individuals with autism spectrum disorder. He established Autism Data Science Advisory Network for leveraging machine learning and artificial intelligence in Autism research. He is also directing research and evaluation efforts in the area of transition to adulthood as well as quality service provider trainings. Prior to joining Autism Speaks in 2018, Dr. Karpur served as a research faculty at Cornell University, where, he was a co-investigator for a $35M federally funded study to improve employment, education, and economic outcomes for low-income youth with disabilities. Dr. Karpur has received funding support for his research from US DOE, Rehabilitation Services Administration, ACL, NIH, and the World Bank. He has contributed to the National Academy of Medicine's efforts on eliminating disparities among people with disabilities, participated in committees advocating for essential healthcare package of services for people with disabilities in the Affordable Care Act, and led national experts in Healthy People 2020 agenda to develop indicators for health care outcomes for youth and young adults with disabilities.
Amy Lutz, M.A., M.F.A
President, EASI Foundation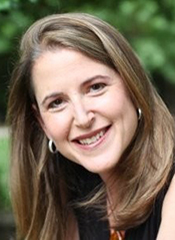 Ms. Amy Lutz is president and co-founder of EASI Foundation: Ending Aggression and Self-Injury in the Developmentally Disabled, as well as secretary of the National Council on Severe Autism (NCSA). Her book Each Day I Like It Better: Autism, ECT, and the Treatment of Our Most Impaired Children was published in 2014 by Vanderbilt University Press, and her writing on issues relating to severe autism has appeared on many platforms, including The Atlantic, Slate, Psychology Today, and Spectrum. Ms. Lutz earned a B.A. from the University of Pennsylvania and an M.A. and M.F.A. from Indiana University. She is currently pursuing a Ph.D. in History and Sociology of Science at University of Pennsylvania. She is the mother of five children, one of whom has a severe form of autism.
Denise Resnik
CEO and Co-Founder, DRA Collective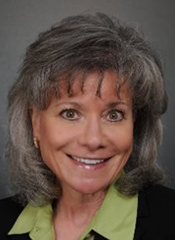 Ms. Denise Resnik is the founder and CEO of DRA Collective, an award-winning public relations, marketing and communications agency she launched in 1986. While building DRA into a respected, thriving enterprise, she launched and built sister nonprofits centered on autism research, education, evidence-based treatment, and community and real estate development, with the goal of opening doors to more options for living, learning and leading. In 1997, Resnik co-founded the Southwest Autism Research & Resource Center as a support group for mothers of children with autism. SARRC has evolved into an internationally recognized nonprofit serving children, adults and families in partnership with physicians, educators, professionals and paraprofessionals. She founded First Place® AZ in 2012, a residential community developer for special populations, as well as a site for education, training and creative inspiration. She serves as president and CEO of First Place, which offers housing with supports and a residential transition program for adults with autism and other neuro-diversities. The first new property, First Place–Phoenix, opened summer 2018.
Jay Shukert
Parent Advocate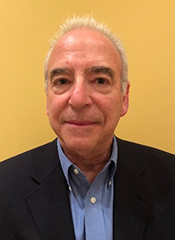 Mr. Jay Shukert is a consulting Chief Financial Officer for development-phase biotechnology and medical-technology companies. In this role he is responsible for strategic planning, project management, budget preparation and fund raising. Throughout his career working with entrepreneurial doctors, scientists and engineers, Mr. Shukert has helped raise and manage over $1.5 Billion to fund early-stage companies developing ground-breaking products to advance human healthcare. His clients have included, Millennium Pharmaceuticals, CV Therapeutics, Prograft Medical, Spinal Kinetics and Millipede. Prior to his consulting work, Mr. Shukert was the Controller at Neurex Corporation. Prior to that, Mr. Shukert held successive financial management positions at Genentech and was a managing consultant at Andersen Consulting, the predecessor firm to Accenture. He is the parent of a child with autism. Mr. Shukert served on active duty in the U.S. Army Corps of Engineers and is Airborne and Ranger qualified. Mr. Shukert graduated from the University of Pennsylvania with a B.S. in Civil Engineering and earned an M.B.A. from the University of California-Berkeley.
Ivanova Smith
Activist Advocate, AtWork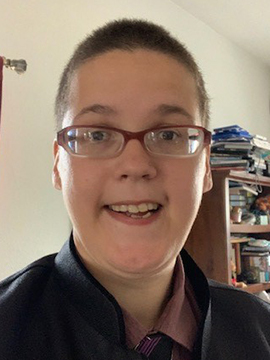 Ms. Ivanova Smith is a faculty member of the University of Washington LEND Program in the Department of Self Advocacy. Ms. Smith also works as an Activist Advocate for the AtWork! employment agency. Ms. Smith was born in Soviet occupied Latvia. They lived in an institutional orphanage for the first five-and-a-half years of their life before being adopted by an American family. Ms. Smith was non-verbal at the time. Ms. Smith is passionate about inclusive housing for all autistic people and those who have other forms of intellectual and developmental disabilities. They are a leader in the self advocacy movement of Washington state.
Stephen Whitlow, J.D.
Executive Director of Transition Services, Merakey Gateway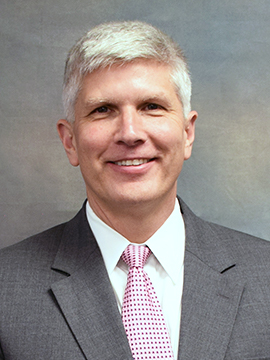 Mr. Stephen Whitlow is the Executive Director of Transition Services for Merakey Gateway. Steve is the father of three children, including a young adult on the autism spectrum. He co-founded the Gateway Transition Center with his wife Ms. Sharon Whitlow, which provided support to autistic teenagers and young adults as they transition to adulthood. The program also included a screen print T-shirt shop, Gateway Ink, in which clients learn to obtain and hold a job in a real-world environment. Merakey adopted the services of Gateway Transition Center in August of 2018. Currently, Gateway provides a Group Skills program to teach social, pre-vocational, and life skills needed to thrive independently. They also provide one on one training programs through the Independence Coaching services. Both of these programs afford the client the opportunity to work at Gateway Ink. Merakey is currently focusing on integrating transition services into housing opportunities to provide lasting fulfillment and independence. Mr. Whitlow received his J.D. from Louisiana State University and practiced law for over 20 years prior to his work in transition services.
Back to Top