Overview
2016 IACC Autism Spectrum Disorder Research Portfolio Analysis Report
2016 IACC Autism Spectrum Disorder Research Portfolio Analysis Report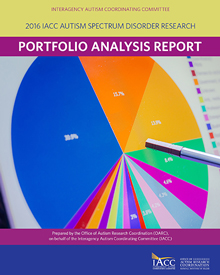 The 2016 IACC ASD Research Portfolio Analysis Report represents the ninth year of ASD research funding data collected from across the U.S. Federal and private sectors. This report describes how funded projects align with the research objectives laid out in the 2016-2017 IACC Strategic Plan for ASD Research as well as provides funding trends and funder information that may be helpful in assessing progress and setting future goals.
---
Autism Research Database
Autism Research Database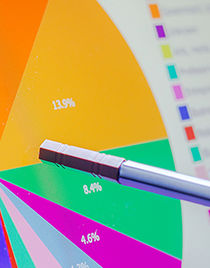 The Autism Research Database is an online companion database to the IACC series of Autism Spectrum Disorder Research Portfolio Analysis Reports. Currently, the database holds ASD research information from 2008-2016.
Some of the research data included:
---
Funding Opportunities
Funding Opportunities
Back to Top