OARC Staff Biographies
Susan Daniels, Ph.D.
Director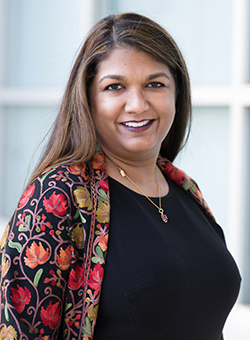 Dr. Daniels is Director of the Office of Autism Research Coordination (OARC), where she manages the Interagency Autism Coordinating Committee (IACC), a federal advisory committee created by Congress to coordinate federal activities and provide advice to the Secretary of Health and Human Services on issues related to autism spectrum disorder (ASD). Dr. Daniels serves as the Executive Secretary of the IACC and oversees strategic planning, policy, communications, operations and logistical planning activities to support the work of the committee. Dr. Daniels also serves as a liaison with external federal agencies and groups on issues related to ASD. From 2008-2011, Dr. Daniels served in the roles of Acting Director and Deputy Director of OARC, undertaking many initiatives to enhance the transparency and outreach of the IACC. Prior to that, Dr. Daniels worked in policy and program management roles at two other NIH institutes, the National Institute of Allergy and Infectious Diseases (NIAID) and the National Institute of Neurological Disorders and Stroke (NINDS). Before coming to NIH, Dr. Daniels was a Christine Mirzayan Science and Technology Policy Fellow and consultant at the National Academy of Sciences. She received her Ph.D. in molecular and cell biology from Brandeis University.
Oni Celestin, Ph.D.
Science Policy Analyst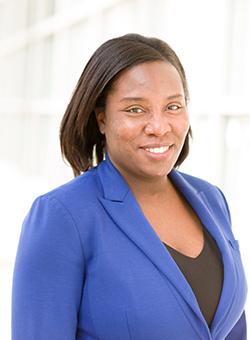 Dr. Celestin is a Science Policy Analyst in the OARC, where she supports the IACC by performing analyses, reporting, and strategic planning. Prior to joining OARC, Dr. Celestin was a Science Associate and AAAS Science & Technology Policy Fellow at the National Science Foundation, working in grant administration, science communication, and science policy. Dr. Celestin completed postdoctoral training in lipid transport and metabolism at the Carnegie Institution for Science, and she received her Ph.D. in Developmental Biology from the University of Chicago, studying the development of the brain. She also received a B.S. in biochemistry and molecular biology from the University of Maryland Baltimore County.
Rebecca Martin, M.P.H.
Public Health Analyst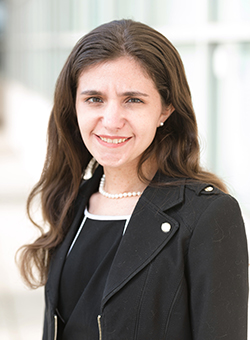 Ms. Martin is a Public Health Analyst at OARC and focuses on outreach activities, including enhancing web content, social media use, and increasing engagement with the autism community. Ms. Martin received her M.P.H. in Health Behavior and Health Education, with a special focus on Health Communication, from the University of Michigan. She has a B.A. in Psychology from the University of Maryland.

Angelice Mitrakas, B.A.
Management Analyst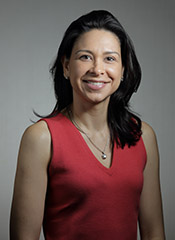 Mrs. Mitrakas is the Management Analyst, providing management and administrative support for the Interagency Autism Coordinating Committee. Before joining OARC, Mrs. Mitrakas worked as the Operations Coordinator for the Extramural Administrative Service Branch (EASB) at the National Institute of Mental Health. There she worked as the liaison between management, program directors, and administrative officers with regards to program administrations. She also worked at the Federal Emergency Management Agency (FEMA) where she was a Support Assistant providing executive level administrative support where she was able to utilize her skills in entrepreneurship and small business management. Mrs. Mitrakas received her Bachelors in Linguistics and Translation from Wilson College.
Julianna Rava, M.P.H.
Science Policy Analyst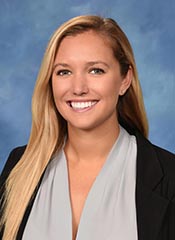 Ms. Rava is a Science Policy Analyst at the OARC, performing research and analyses in support of the IACC's strategic planning, analytical, and reporting activities. Ms. Rava received her bachelor's degree in Health Sciences at Gettysburg College and her Masters of Public Health in Epidemiology at Drexel University. While at Drexel University, she worked under Dr. Paul Shattuck, Director of the Life Course Outcomes Research Program, at the A.J. Drexel Autism Institute researching the experiences and needs of young adults on the autism spectrum. 
Matthew Vilnit, B.S.
Operations Coordinator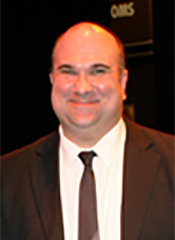 Mr. Vilnit is the Operations Coordinator, providing management and administrative support for OARC. Before joining OARC, Mr. Vilnit worked as a Management Analyst for The National Institute of Allergy and Infectious Disease (NIAID) supporting the Office of Workforce Effectiveness and Resources (OWER) with various administrative, management, and analytical duties. Mr. Vilnit is currently working on his MBA from the Perdue School of Business at Salisbury University and received his Bachelors of Science in Business Administration with a concentration in Economics from Wesley College.

Jeffrey Wiegand, B.S.
Web Development Manager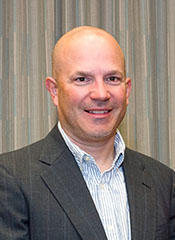 Mr. Wiegand serves as the Web Development Manager at the OARC, in support of the IACC website. His responsibilities include web design, frontend development, backend and database development, 508 compliance, and content management. Before joining OARC, Mr. Wiegand worked for a media company, serving in various roles including Quality Assurance Manager, Project Manager, and Senior Web Developer. Mr. Wiegand has a Bachelor of Science degree in Information and Computer Science from University of Maryland University College, and a Bachelor of Science degree in Mass Communication from Frostburg State University.
Back to Top