NIMH/OARC Special Event for Autism Awareness Month
Animating the Future for Exceptional Minds
The National Institute of Mental Health (NIMH) and the Office of Autism Research Coordination (OARC) are pleased to host their 9th Annual Autism Awareness Month Special Event, Animating the Future for Exceptional Minds. The event will feature Exceptional Minds, a non-profit organization in Los Angeles, California that prepares young adults on the autism spectrum for careers in the digital arts and entertainment industry. The event will include a sampling of their animation, an overview of their training program, and an interview and Q&A with their students and staff.
Event Information
Topic
Topic Description
Date:
Wednesday, April 27, 2022
Time:
1:00 p.m. to 2:30 p.m. ET
Cost:
The event is free and open to the public.
Access:
This is a virtual event and will be accessible via https://videocast.nih.gov/watch=44965
If you experience technical problems, please e-mail IACCPublicInquiries@mail.nih.gov.
Disability Accommodations:
Captioning will be available. Individuals who need sign language interpreters and/or other reasonable accommodations to participate in this event may contact Rebecca Martin at Rebecca.martin@nih.gov or 301-435-0886. Please make accommodation requests 7 business days prior to the event. The event is recommended for ages 13 and up.

Agenda
Time
Event
1:00 p.m.

Welcome and Opening Remarks

Susan Daniels, Ph.D.

Director, Office of Autism Research Coordination, NIMH, and Executive Secretary, IACC

Acting National Autism Coordinator

1:10
1:50

Interview and Audience Q&A

2:25

Closing Remarks

2:30

Adjournment
Speakers
David Siegel
Executive Director, CEO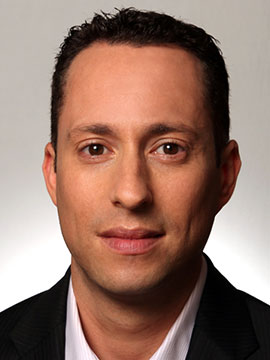 David Siegel is the Executive Director of California nonprofit of the year Exceptional Minds - an academy and studio preparing people on the autism spectrum for careers in animation and the digital arts. A former Disney cast member of nearly a decade where he led marketing for Disneytoon Studios, Siegel began his career in talent representation at the William Morris Agency before segueing to a producing deal at a major studio and film financier. Through his career, Siegel has also served as an advisor to world-class media companies having crafted branding, marketing, and new business strategies for a portfolio of clients that have included award winning marketing and licensing agencies, leading animation studios, Universities, and technology start-ups. As an active philanthropist and social entrepreneur, Siegel in partnership with his author/philanthropist son Dylan, has raised $1.5 million and unprecedented global awareness toward eradicating a rare genetic disease that will now be cured in the next several years. Siegel lives in Los Angeles with his wife and three boys.
Kat Cutright
Academic Dean, MFA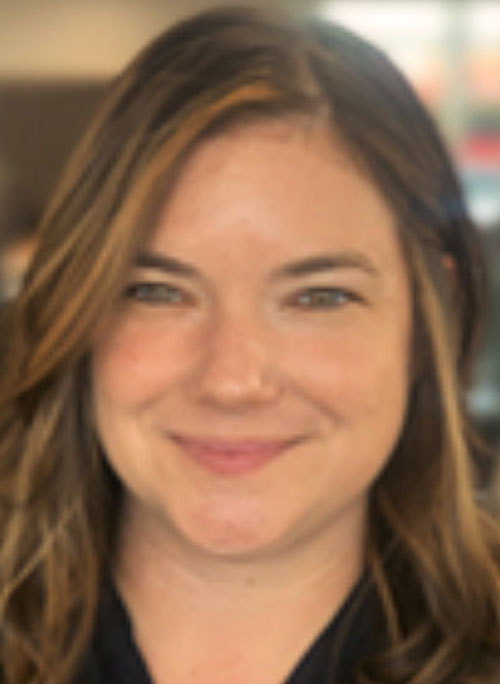 Kat Cutright has been part of Exceptional Minds for over eight years. She is the Academic Dean, and previously served as an Instructor and Lead Instructor. She has expertise in animation and visual effects and taught courses on Adobe Photoshop and Flash. She has expertise in curriculum development, training material development, and student assessment. She has worked with other instructors to standardize curriculum materials. Before coming to Exceptional Minds she was a scenic artist and designer. She received her B.A. from California State University, Los Angeles and her M.F.A. from the Cranbrook Academy of Art.
Scotty Peterson
Director, Studio Programs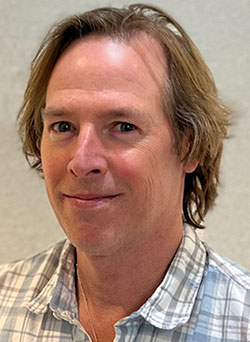 Scotty Peterson has over 20 years of experience in entertainment, gaming, and software. Previously, he worked at Unity Technologies, Legend 3D, Warner Brothers Games, and PlayStation. He was the internal business owner of multiple content teams at Unity, and ran the Stereoscopic 3D Conversion Department at Legend for various Hollywood films, catalog releases, commercials and documentaries. His credits include The Lego Movie (2014) and The Amazing Spider-Man 2 (2014). Mr. Peterson also helped build and grow Sony Computer Entertainment America. Mr. Peterson has a bachelor's degree in Liberal Arts and Mathematics from California State University, San Marcos. He also studied Mathematics and Computer Science at San Diego State University.
Becca David
Student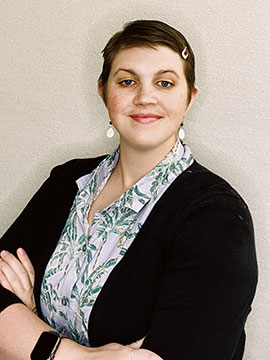 Becca David is a full-time student at Exceptional Minds. She studies animation with an emphasis on character design and motion graphics. Ms. David's passion for the entertainment industry has grown during her time at Exceptional Minds, as has her interest in visual development. She will graduate from the program in June 2022. Ms. David received her associate's degree in Art Studies and completed the Certificate program in Adobe Foundations from Paradise Valley Community College.
David Miles
Studio Artist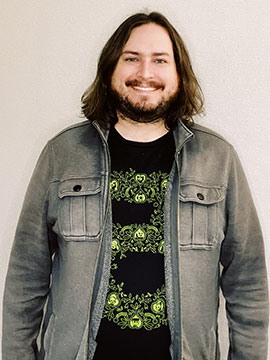 David Miles has dabbled in a bit of everything, from co-founding Orange County's top live sketch comedy team "The Nostalgia League", to providing visual effects for Youtuber Lilly Singh. David is also a production assistant and freelancer on various indie flicks around the LA area. He graduated from Exceptional Minds in 2015 and has been a Writer, Director, Post Production Supervisor and Animator for the Exceptional Minds Animation studio since graduation.
Isaiah Strum
Studio Artist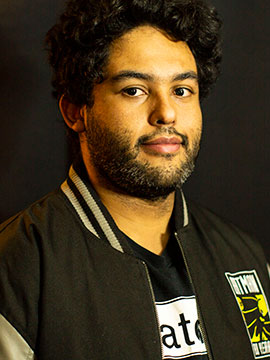 Isaiah Strum is a VFX artist skilled in roto, element removal, and end credits. Since graduating Exceptional Minds Academy in 2018, Strum has been honing his skills in green-screen keying and experimenting in new post-production techniques. As part of Fox's VFX studio, he worked on titles such as Call of the Wild and Mouse Guard. Currently, Isaiah is part of the Exceptional Minds Studio working on projects for clients such as Disney, Apple, Sony and more. Isaiah is an avid reader and is passionate about movies and computers.
Slides
Photo Gallery: Exceptional Minds at Work
Event Video
Summer Workshops
Exceptional Minds, a California-based organization that trains neurodiverse adults for careers in the entertainment industry, is hosting a series of summer workshops. Some workshops are offered online. They will offer classes such as 2D animation, puppet animation, social media video creator, superhero VFX, and more.
Session 1 (June 20- July 1)
Session 2 (July 11- July 22)
Session 3 (July 25- Aug 5)
Session 4 (Aug 8- Aug 19)
Back to Top