Dr. Joshua Gordon Appointed as New IACC Chair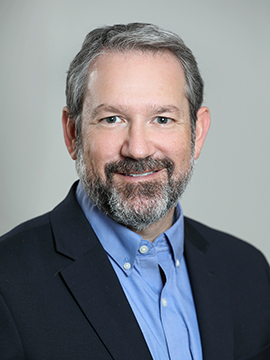 Dr. Joshua Gordon, who was appointed as the Director of the National Institute of Mental Health (NIMH) in September 2016, has been appointed as the Chair of Interagency Autism Coordinating Committee (IACC). Prior to joining the NIH, Dr. Gordon served on the faculty of Columbia University's Department of Psychiatry from 2014-2016, where he used his training in psychiatry and neuroscience to combine laboratory-based studies examining mouse models of human psychiatric illness with clinical practice and teaching in general psychiatry. His expertise in neurophysiology, or the study of patterns of electrical activity in the brain that underlie behavior, allowed him to investigate features of the neural circuitry that underlie mental health conditions such as schizophrenia, anxiety, and depression. He earned his B.A. degree in Biology from Washington University in St. Louis, and his M.D./Ph.D. from the University of California at San Francisco. He did his residency and fellowship in Psychiatry at Columbia University/NYS Psychiatric Institute. While teaching and conducting research at Columbia University, he also directed Neuroscience Education for Columbia's Psychiatric Residency Training Program. Dr. Gordon has received several awards and grants for his research, including an IMHRO Rising Star Award, two NARSAD Young Investigator awards, an APA-GlaxoSmithKline Young Faculty award, and research grants from the National Institute of Mental Health. In his role as NIMH Director, Dr. Gordon oversees the lead federal agency for research on mental health disorders and conditions. With an annual budget of approximately $1.5 billion, NIMH supports more than 2,000 research grants and contracts at universities and other institutions across the country and overseas. In addition, the NIMH intramural research program supports approximately 300 scientists who work in laboratories at NIH. The mission of the NIMH is to transform the understanding and treatment of mental illnesses through basic and clinical research, paving the way for prevention, recovery and cure.
***
The IACC is a Federal advisory committee that was created by Congress in an effort to accelerate progress in ASD research and services. The IACC works to improve coordination and communication across the Federal government and work in partnership with the autism community. The Committee is composed of officials from Federal agencies involved in autism research and services, as well as adults on the autism spectrum, parents and family members of individuals on the autism spectrum, advocates, researchers, providers, and other members of the autism community. The documents and recommendations produced by the IACC reflect the views of the Committee as an independent advisory body and the expertise of the members of the Committee, but do not represent the views, official statements, policies or positions of the Federal government. For more information on the IACC, please visit: www.iacc.hhs.gov.
Back to Top