2019 IACC Workshop
Addressing the Housing Needs of People on the Autism Spectrum
The purpose of the 2019 IACC Workshop, Addressing the Housing Needs of People on the Autism Spectrum, is to convene a working group of the IACC that will focus on housing needs of people on the autism spectrum. The workshop will be open to the public, will include time for public comments, and will be accessible by live webcast and conference call.
Full Meeting Video
Photo Gallery
Announcement
Topic
Topic Description
Date:
Tuesday, July 23, 2019
Time:
9:30 a.m. to 4:30 p.m. EST
Place:
Hilton Washington DC/Rockville Hotel and Executive Meeting Center
1750 Rockville Pike
Plaza Ballroom
Rockville, MD 20852

Metro Stop:
Twinbrook Metro Station (Red Line)
Registration:
Pre-registration is recommended to expedite check-in. Seating in the meeting room is limited to room capacity and on a first come, first served basis. Onsite registration will also be available.
Remote Access:
Conference Call:
Dial: 888-946-9416
Access code: 1391703 (listen only)
Webcast: https://videocast.nih.gov/summary.asp?live=33279&bhcp=1
If you experience technical problems with the webcast or conference call, please call 240-668-0302 or e-mail IACCPublicInquiries@mail.nih.gov.
Cost:
The meeting is free and open to the public.
Public Comments:
Any member of the public interested in presenting oral comments to the Committee must notify the Contact Person listed below by 5:00 p.m. EST on Friday, July 12, 2019, and a written/electronic copy of the oral statement must be submitted by 5:00 p.m. EST on Tuesday, July 16, 2019. Submission, Deadlines and Guidelines.
Disability Accommodations:
All IACC Full Meetings provide Closed Captioning through the NIH videocast website. Remote CART is provided through a web application and will be available at all meetings; the application can be used on a laptop computer or mobile device. For details please inquire with the Contact Person listed below. Individuals whose full participation in the meeting will require special accommodations (e.g., sign language, or interpreting services, etc.) must submit a request to the Contact Person listed below at least seven (7) business days prior to the meeting. Such requests should include a detailed description of the accommodation needed and a way for the IACC to contact the requester if more information is needed to fill the request. Special requests should be made as early as possible; last minute requests may be made but may not be possible to accommodate. A quiet room will also be made available.
Security:
Visitors will be asked to sign in and show one form of identification (for example, a government-issued photo ID, driver's license, or passport) at the meeting registration desk during the check-in process. Pre-registration is recommended. Seating will be limited to the room capacity and seats will be on a first come, first served basis, with expedited check-in for those who are pre-registered.
Contact Person:
Ms. Angelice Mitrakas
Office of Autism Research Coordination
National Institute of Mental Health, NIH
6001 Executive Boulevard, NSC, Room 7218
Rockville, Maryland 20852
Phone: 301-435-9269
E-mail: IACCPublicInquiries@mail.nih.gov
Back to Top
Agenda
Time
Event
9:30 a.m.
10:00

Overview of Housing Issues

10:00

Status and Trends in Supports and Services from the Residential Information Systems Project

Heidi Eschenbacher, Ph.D.
Researcher, Institute on Community Integration, University of Minnesota
10:15

Trends & Insights from the Autism Housing Network

Desiree Kameka, M.T.S.
Director of Community Education & Advocacy, Madison House Autism Foundation
10:30

Discussion

10:45

Morning Break

11:00

Public Comment Session

11:00

Oral Public Comments

11:30

Written Public Comments

11:35

Live Feedback

11:45

Discussion of Public Comments

Susan Daniels, Ph.D.

Director, Office of Autism Research Coordination, NIMH, and Executive Secretary, IACC

12:00 p.m.

Lunch

1:00

Intentional Community Models

1:00

Live. Learn. Lead. We're the place for that…First Place AZ

Denise Resnik
CEO and Co-Founder, DRA Collective, Phoenix, Arizona

1:10

Benjamin's Hope: a "Live, Learn, Play, Worship" Community Where People with Autism Enjoy Lives of Dignity and Purpose

Krista Mason
Executive Director, Benjamin's Hope, Holland, Michigan

1:20

From House to Home: Thriving with Autism at The Center for Discovery

Terry Hamlin, Ed.D.
Associate Executive Director, Center for Discovery, Harris, New York

1:30

Organizing for Inclusive Community: Leveraging Partners and Policies to Make More Possible

Lindsay Johnson
Director of Policy and Partnerships, The Kelsey
1:40

Discussion

2:10

Afternoon Break

2:25

Apartment/Dispersed Community and Service Delivery Models

2:25

The Arc Jacksonville Village

Jim Whittaker
President/CEO, The Arc Jacksonville, Jacksonville, Florida
2:35

The Faison Residence: Highlights of An Inclusive, Semi-independent Housing Community for Adults with Autism

Matthew Osborne, M.S., BCBA
Director of Adult and Residential Services, Faison Center, Richmond, Virginia
2:45

How Integrated Living Opportunities Creates Supportive Communities & Full Lives for Individuals with Developmental Disabilities

Maedi Tanham Carney
Integrated Living Opportunities, Maryland, Northern Virginia, and Washington, DC
2:55

ABLE's Journey with Housing

Mary Anderson
ABLE Inc., Dickinson, North Dakota
3:05

Discussion

3:35

Personalized Adult Services and Housing Navigation

4:05

Final Discussion and Wrap Up

Susan Daniels, Ph.D.

Director, Office of Autism Research Coordination, NIMH, and Executive Secretary, IACC

Alison Singer, M.B.A.

IACC Member, Chair, IACC Housing Working Group, President, Autism Science Foundation

4:30

Closing Remarks and Adjournment
Schedule is subject to change. Meeting may end prior to or later than 4:30 PM depending on the needs of the working group. For more information on upcoming events, please see https://iacc.hhs.gov/meetings/
Upcoming IACC Full Committee Meeting:
Back to Top
Speakers
Speakers are listed in the order of their presentations
Heidi Eschenbacher, Ph.D.
Researcher, Institute on Community Integration, University of Minnesota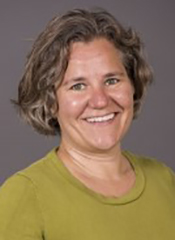 Dr. Heidi Eschenbacher examines the supports and services people with intellectual or development disabilities (ID/DD) access or seek. She is a researcher on Residential Information Systems Project (RISP), a longitudinal study of government-funded In-home and Residential Long-term Supports and Services for Persons with Intellectual or Developmental Disabilities. RISP focuses on the supports and services people with ID/DD receive from state sources. She has also done work to translate research into policy and practice using research and evaluation data. She has contributed to Direct Support Professional Workforce presentations and infographics, autism prevalence studies while at ICI. Prior to her work at ICI, she focused on systems change in education, humanitarian assistance, and employment initiatives in Zambia, Kenya, South Sudan, Uganda, and Cambodia.
Desiree Kameka, M.T.S.
Director of Community Education & Advocacy, Madison House Autism Foundation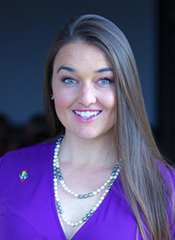 For the last decade, Ms. Desiree Kameka's work for Madison House Autism Foundation has focused on researching housing solutions, advocating on issues of autism in adulthood, and presenting her findings at local and national gatherings. She has visited over 100 residential opportunities and social enterprises across the United States and abroad, highlighting their unique victories and learning curves while sharing stories of individuals on the spectrum or who have other developmental disabilities. Her passion is supporting autistic and other neurodiverse adults and their families to create a future that is full of promise and one that is life affirming. Ms. Kameka has a Masters in Theological Studies with a cross section of Theology and Disability from Wesley Theological Seminary and she attended, University of Miami with a B.A. in Psychology.
Denise Resnik
CEO and Co-Founder, DRA Collective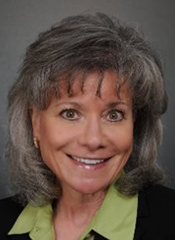 Ms. Denise Resnik is the founder and CEO of DRA Collective, an award-winning public relations, marketing and communications agency she launched in 1986. While building DRA into a respected, thriving enterprise, she launched and built sister nonprofits centered on autism research, education, evidence-based treatment, and community and real estate development, with the goal of opening doors to more options for living, learning and leading. In 1997, Resnik co-founded the Southwest Autism Research & Resource Center as a support group for mothers of children with autism. SARRC has evolved into an internationally recognized nonprofit serving children, adults and families in partnership with physicians, educators, professionals and paraprofessionals. She founded First Place® AZ in 2012, a residential community developer for special populations, as well as a site for education, training and creative inspiration. She serves as president and CEO of First Place, which offers housing with supports and a residential transition program for adults with autism and other neuro-diversities. The first new property, First Place–Phoenix, opened summer 2018.
Krista Mason
Executive Director, Benjamin's Hope
Ms. Krista Mason is the Founder and Executive Director of Benjamin's Hope, a farmstead community in Western Michigan that provides semi-independent housing for 33 adults with autism and other developmental disabilities. Benjamin's Hope embraces a "Live, Learn, Play, Worship" model of care and believes all people have value and deserve dignity and meaning in their lives. Benjamin's Hope is a debt-free nonprofit organization and operates as a thriving example of public and private partnership. Ms. Mason is involved in advocacy work at the local, state and national level, and enjoys supporting the development of emerging intentional communities around the country. The organization is named for her son Ben, who has nonverbal autism. Ms. Mason earned her B.A. from the Miami University of Ohio.
Terry Hamlin, Ed.D.
Associate Executive Director, Center for Discovery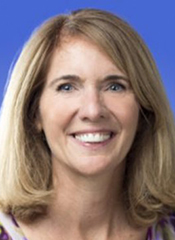 Dr. Terry Hamlin is the Associate Executive Director at The Center for Discovery, a New York State designated Center of Excellence for children and adults with complex conditions, such as autism. The Center is located on 1200 acres in Sullivan County and has a staff of 1700. The organization cares for 1200 people annually- with 171 children and 165 adults in residential placement. Dr. Hamlin has developed a whole-body approach for treating people with complex forms of autism and other disabilities called the HealthE6. This approach targets six pillars of health and functioning in order to decrease maladaptive behaviors and increase focus, attention, and positive interaction. Dr. Hamlin also developed the research program at The Center for Discovery, including the first of its kind initiative on the study of psychophysiology which uses cutting-edge technology to study how children respond to their environment and how stress contributes to health outcomes and challenging behaviors.
Lindsay Johnson
Director of Policy and Partnerships, The Kelsey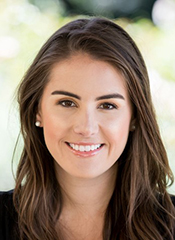 Born and raised in the Bay Area, Ms. Lindsay Johnson was drawn to public interest work from a young age. Prior to serving as the Director of Policy and Partnerships at The Kelsey, she worked for Tipping Point Community on their Chronic Homelessness Initiative where she managed a research project that examined how homeless individuals in San Francisco interact with the criminal justice system. Previously, she worked with adults and children with cognitive and physical disabilities at Higher Ground, a nonprofit that gives individuals with disabilities the opportunity to experience recreation and the outdoors without limitations. As an undergraduate, she worked for the San Francisco District Attorney's Office in the Community Justice Center, a collaborative court and social service center located in the Tenderloin. Ms. Johnson graduated with degrees in Political Science and History from Yale University, where she served as President of the Yale chapter of Best Buddies International.
Jim Whittaker
President/CEO, The Arc Jacksonville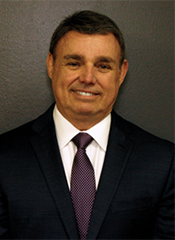 Mr. Jim Whittaker is the President/CEO of The Arc Jacksonville and has held this leadership role since 1999. Under his leadership, The Arc Jacksonville has launched a new three-year initiative which focuses on the re-design of day training services, expanded employment options, community inclusion and best practices. Mr. Whittaker provides consulting services nationally for the development of quality, inclusive housing options and actively promotes community-based employment opportunities. His most recent innovation is The Arc Jacksonville Village, an affordable rental housing community that facilitates and supports the pursuit of all residents to have options for integration and inclusion in the greater community. His commitment to the population with special needs is a heritage from his mother who was a teacher in a south Florida state institution for individuals with developmental differences during an era when community-based services for those with disabilities were not available. Mr. Whittaker is a graduate of the University of Florida.
Matthew Osborne, M.S., BCBA
Director of Adult and Residential Services, Faison Center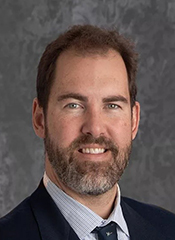 When Mr. Matthew Osborne was a college senior he decided to dedicate himself to developing effective, person-centered supports for individuals across the spectrum and across the lifespan. He worked with a teenager on the spectrum at the time and discovered that there were very few options in the community for adults with autism. Prior to joining Faison, Mr. Osborne served as the Director of Adult Services at the Virginia Institute of Autism in Charlottesville, VA, and created their Adult Academy. Additionally, he has held the roles of Lead Board Certified Behavior Analyst at Autism Home Support Services in Ann Arbor, MI, and the Director of Psychology at the Northern Virginia Training Center in Fairfax, VA. Mr. Osborne received his M.S. in applied behavior analysis from the Florida Institute of Technology, and his B.S. in psychology from Florida State University. He is a Virginia-licensed Board-Certified Behavior Analyst (BCBA).
Maedi Tanham Carney
Founder and Executive Director, Integrated Living Opportunities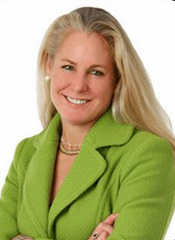 In 2013, Ms. Maedi Tanham Carney founded Integrated Living Opportunities (ILO) with five families from Montgomery County, MD. Ms. Carney is the Executive Director of ILO, managing day-to-day operations. She is a Certified Financial Planner CFP®, a Certified Work Incentive Coordinator (CWIC), and Registered Investment Advisor with Chesapeake Investment Management, LLC. She is also the founder and owner of M&L Special Needs Planning, LLC, which provides financial planning, investment advice and insurance services to corporations and individuals throughout the Washington, D.C. metropolitan area. Ms. Carney graduated from the University of Denver with a Bachelor of Science in Real Estate and Finance. Ms. Carney is the mother of two daughters, one of whom is a self-advocate participant in ILO.
Mary Anderson
Executive Director, ABLE Inc.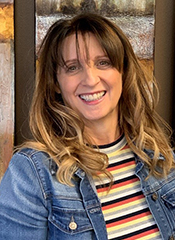 Ms. Mary Anderson worked two years on a medical-surgical unit before finding her dream job at ABLE, Inc. ABLE, Inc. supports about 100 people with intellectual disabilities in SW North Dakota, honoring people's experiences within their homes, employment and social interests. In 1985, she was instrumental in assisting people transition from the large state institution into community living after the Arc vs. The State of North Dakota lawsuit. Ms. Anderson was so inspired by people's stories at the institution she wrote a stage play that was performed in 2017. She believes this story is an important part of history that needs to be told throughout the United States. Her presentation is from the perspective of "Boots On the Ground" housing where she is fascinated by the rewards experienced with creative housing initiatives. Ms. Anderson is a graduate of the University of North Dakota with a Bachelor of Science Degree in nursing.
Gail Godwin, M.A.
Executive Director, Shared Support Maryland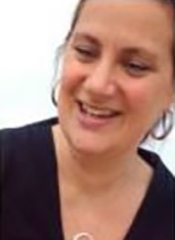 Ms. Gail Godwin is the Executive Director of Shared Support Maryland, Inc. She has extensive experience in self-directed service provision, positive supports, person-directed planning, and individualized supports. She has been an advocate in collaboration with people with disabilities and has worked in service provision organizations for almost thirty years. Her experience includes working with people with significant and multiple disabilities. She is a founder and officer of the international Alliance of Citizen Directed Supports. She also served as a Board Member of the Maryland Association of Community Services and as an Executive Member of the Maryland Developmental Disabilities Council. She was also a graduate and faculty member of the Leadership Institute Consortium on Developmental Disabilities. She is the co-founder of the New York Downstate Person-Centered Consortium and a founder and officer of the Alliance for Citizen Directed Supports. Ms. Godwin earned her M.A. is from the University of Pittsburgh's School of Education Program in Severe Disabilities.
Back to Top
Materials
Back to Top
Slides
Back to Top
Public Comments
Back to Top

Transcript
Back to Top
Summary
Back to Top
Back to Top