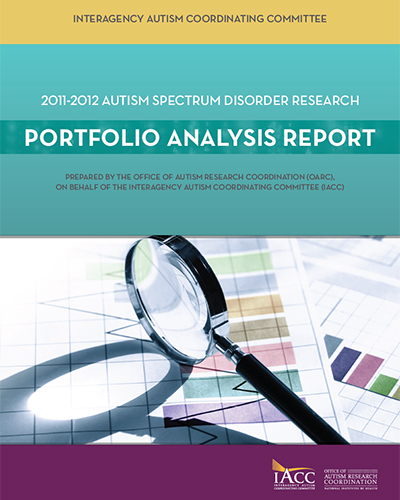 Portfolio Analysis Report
IACC Autism Spectrum Disorder Research
2011 - 2012
Download Full PDF (4 MB)

Subcategory Classification
In 2010, OARC introduced the subcategory classification system (Figure 16) to the IACC Portfolio Analysis Report to help the Committee and other readers of this report better understand the types of research encompassed by the projects in the research portfolio – especially those projects that are categorized as outside the objectives of the Strategic Plan but within a question's research area – projects designated as Core/Other (as described in the previous section). For the subcategory analysis, each project in the 2011 and 2012 Portfolio Analysis was assigned to a subcategory based on the research area it addressed. The application of subcategory coding to projects in the portfolio helped to break the portfolio into easy-to-understand topical areas. For example, within Question 1 (Screening and Diagnosis), the projects were divided into four subcategories: Diagnostic and screening tools, Early signs and biomarkers, Intermediate phenotypes/Subgroups, and Symptomology. When the projects in the 2011 and 2012 portfolios were categorized according to the subcategory system, less than 1% of projects were not aligned with a specific subcategory.
IACC Strategic Plan Questions and Corresponding Research Areas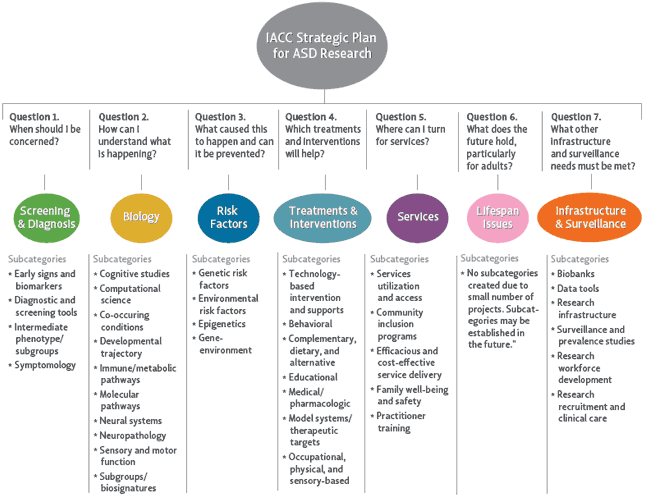 Figure 16. A subcategory classification system was created to allow an understanding of the autism research portfolio based on simple research topics that are relevant to each of the IACC Strategic Plan questions. Appendix C provides detailed definitions of the subcategory research areas.
Back to Top